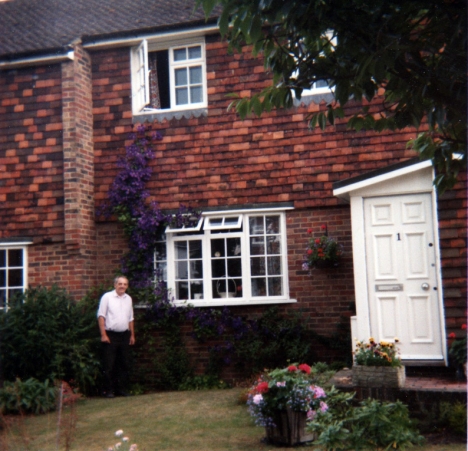 Frank standing in the front garden of 1 Grantham Bank Barcombe
Frank, Nellie and Michael moved here in November 1982. Frank continued to work for Mr Preston at Gormanston, Snatts Road, Uckfield. Frank's health continued to be problematic, he collapsed at work in 1984 having four months off work, returning in May but only performing light duties. He remained at Gormanston until he retired in July 1986
Richard graduated in 1983 and married in 1984. Michael left home in January 1984 to work at "Fegans" Child and Family Care. For the first time Frank and Nellie were on their own!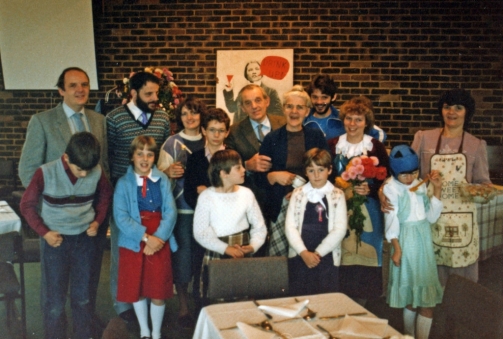 Frank and Nellie's Ruby Wedding anniversary celebration was held at Barcombe Baptist Church in October 1985.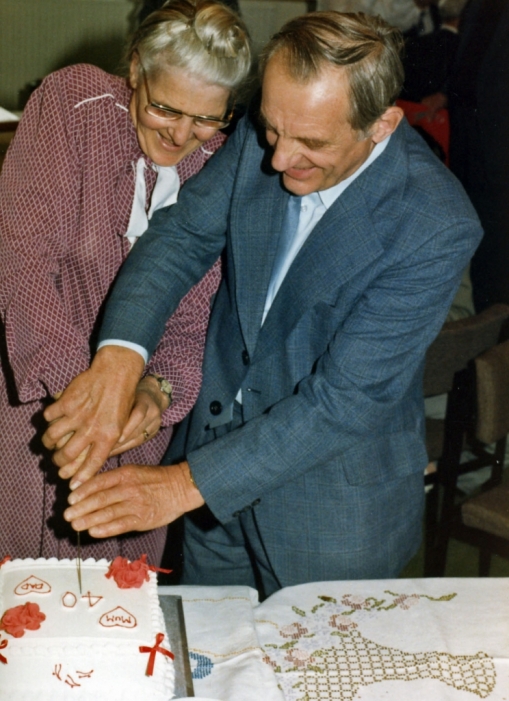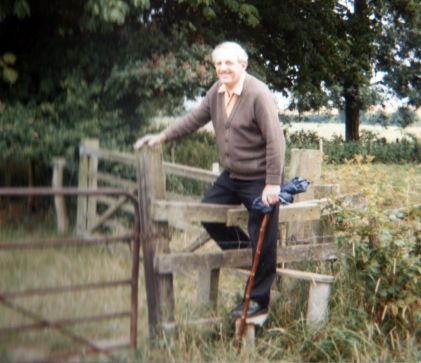 Following his retirement they were able to enjoy country walks and to visit the family who were now scattered across the south of England. Additional members of the extended family appeared, Richard's family now consisted of Debbie, his wife and Ceri who was born in 1987.
Frank and Nellie continued their involvement with their faith whereever they moved to. Below is an article in the "Outlook" magazine. The front page gives details of when it was printed.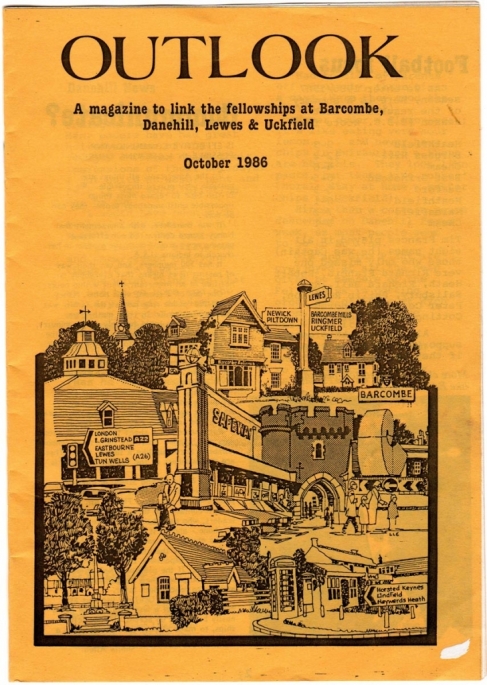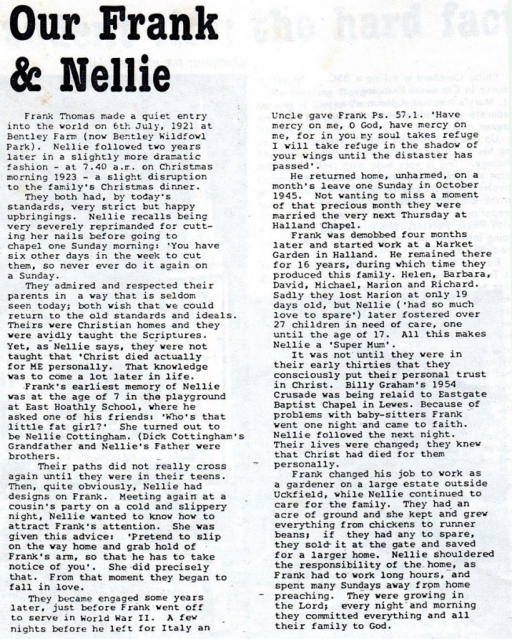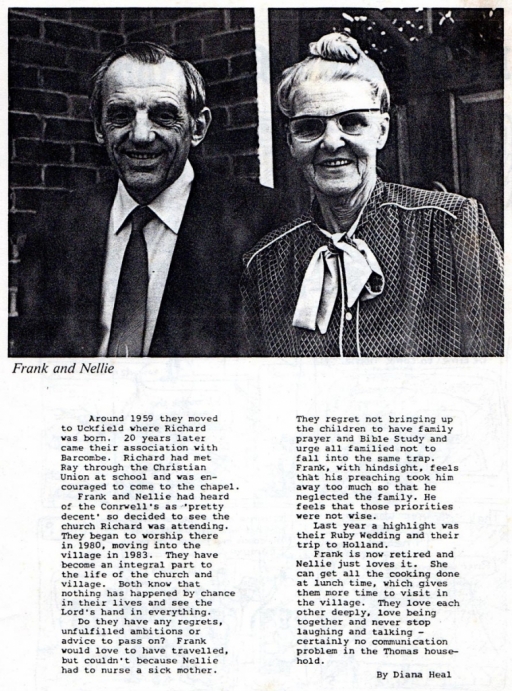 The above article by Diana Heal on pages 6 and 7 of the magazine gives a further brief insight into Frank and Nellie's family life.
Frank and Nellie continued to enjoy holidays concentrating more on coach holidays than driving the car. Deterioration in their health towards the end of the decade necessitated them moving to a bungalow. This they did in June 1989 when they moved back to Uckfield. The young people of Barcombe Baptist Church greatly assisted with the move including packing and moving their greenhouse for them! It took Nellie some time to find where everything had been put in the house when it had been unpacked!